Massenbachhausen Plants
Formerly Amann Group.
It was founded in 1967 in Massenbachhausen as sprayers manufacturer for pressure die casting machines and in 1971 started the production of aluminum pressure die casting parts at; in the 1992 there was a first expansion in the foundry meanwhile in 1995 a second plant was dedicated to the machining activities.
In 2006 AMANN Group became member of Endurance Group and in 2007 the name was changed firstly into AMANN Druckguss GmbH then in Endurance AMANN.
In 2017 a third plant was build in the area to increase the machining capacity.
From 2022 Endurance Amann becomes Endurance GmbH.




Chivasso Plants
Formerly FOA, founded in 1949 in Rivoli (TO) as producer of pressure casting parts for automotive and truck market, for 50 years it has been direct supplier of FIAT Group.
In 2010 the operations were moved in the actual plant of 14.000 sqm located in Chivasso (TO) and were installed the first machining equipment.
In July 2012 it was acquired by Endurance Group.
In December 2014 new buildings (10.000 sqm) were bought in the same Chivasso area. Here, during the 2015 were moved the machining capacities and installed the sandblasting activity (Chivasso Plant n. 2).
After merging Endurance Fondalmec activity into Endurance FOA, in 2019 it became Endurance SPA.
At the beginning of 2021 the foundry in Chivasso also integrated the production capacity and the people of the Grugliasco plant, which was converted to install the injection molding presses and all the production equipment of its subsidiary company Endurance Engineering.
lombardore Plant
Lombardore Plant is specialized in the machining of aluminum, iron casting and steel forged parts for automotive market.
Formerly known as Fondalmec, it was established in 1976 in Chivasso (TO) as part maker for the industrial and earth moving market sector. Consequently to its significant grown, in 1989 Fondalmec moved to Lombardore in the actual location where continued year after year its expansion. In 2000 Fondalmec bought Fondpress, a HPDC foundry located in Grugliasco.
In 2007 Fondalmec became member of Endurance Group (100% of the acquisition concluded in 2010).
In December 2014 it was acquired a new area in Lombardore closed to the existing sheds to build additional 10.000 sqm in 2015 and 6.300 sqm in 2018.
After merging into Endurance FOA, in 2019 it became Endurance SPA.




PLANT – INJECTION MOLDING
grugliasco Plant
In 1948 in Grugliasco plant was established Fondpress, a mechanical workshop for the design and manufacturing of molds and dies. Exploiting the experience acquired in the die design, the pressure casting shop was set up in 1958. For over 40 years it was firstly a direct supplier of FIAT Group and, after the acquisition in 2000, it continued to produce raw parts for Fondalmec. In 2007 along with Fondalmec, became part of Endurance Group and after some years been merged in Endurance SpA.
At the end of 2020 it ended its HPDC activities and it was converted to install the injection molding presses and all the production equipment of Endurance Engineering, specialized in automotive plastic components:
Endurance Engineering, formerly Grana, previously was established in 1975 in Turin as plastic parts manufacturer for automotive, electronic, white, packaging and toys. At the end of 2010 it started the collaboration with Endurance Fondalmec for a project related to an engine cover metal replacement (from AlSi9Cu03 to PA6.6 GF35).
The 1st April 2014 the Company merged its operations into Endurance Group with the name of Endurance Engineering.
Once the Plant of Grugliasco was upgraded to the state-of-art for the new processes, in May 2021, Endurance Engineering moved here its activity.
bione Plant
Formerly Fonpresmetal GAP.
It was founded in 1916 in Lumezzane (BS) to realize cutlery in Alpaka alloy and in 1926 started the production of Al products. In 1992 and in 1996 new productions sites were opened in Lodrino and in Agnosine.
In 2000 the production locations were moved and integrated in the actual plant
At 7th Jan. 2019 the Company merged its operations into Endurance Group with the name of Endurance Castings.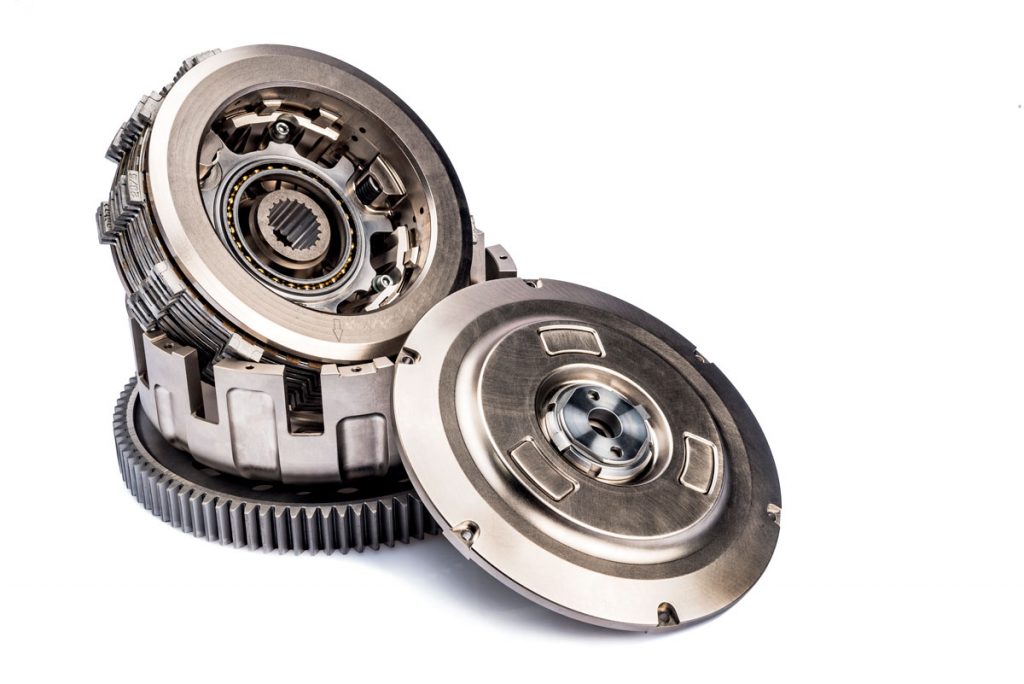 PLANT – driveline components
Rovereto Plant
ENDURANCE ADLER AND GRIMECA AT A GLANCE.
Former Adler S.p.A. company, now Endurance Adler S.p.A. is a leader company in driveline components for two-wheelers with a long-lasting experience on motorcycle transmissions (from the clutch for Vespa in 1958 to the current APTC assist and slipper clutches, with manual and centrifugal engagement) and on valves and metal rubber components since 1985.
Located in Rovereto, North of Italy, Endurance Adler is the Motorcycle-Powersport division and R&D center of Endurance Group, with the missions of designing and developing new products (also in "co-design" with customers) and of manufacturing transmission components and assemblies for motorcycle and light-vehicles international markets.
For 70 years, Grimeca has designed and manufactured safety components for motorcycles and bicycles: braking systems, master-cylinders, brake callipers, brake discs, one-piece wheels, wheel hubs, frames, subframes, swing-arms. Since the 1950s Grimeca dedicated itself to supplies of wheel hubs, drum brakes and gears for mopeds, in the 1960s was active in the casting of light alloys and in the sector of brake discs. In 2014 Grimeca established itself as an advanced design centre and filed numerous invention and design patents, and after many years of technical collaboration with the international Endurance Group, in 2020 Grimeca becomes part of Endurance Adler to continue the development of braking systems for cycles and motorcycles for massive productions as well as for high-performance innovative components.
Rovereto Plant
Since 1982 Frenotecnica is one of the few manufacturers of brake pads, brake shoes and automatic clutches for motorcycles that has chosen to produce each detail in Italy.
A production of excellence in friction materials whose core business is the motorcycle field and also the applications ranging from agriculture to industry.
A unique reality that has for its products, both in organic and sintered material, the strict TÜV ABE certifications and ECE R 90 its processes quality systems according to ISO 9001:2008 BRENTA – brake evolution – is the brand by Frenotecnica to which the company has dedicated the best in all its forms. It is synonymous with anything new the quality can conceive from the materials to the finished product, up to the apex in its evolution. Developed on all over Europe tracks, these brake pads are used by several teams in World Superbike.


PLANT – BRAKES COMPONENTS
Ciriè Plant – Brake components
Hammam Sousse Plant – Assembly
CIRIÈ PLANT AND HAMMAM SOUSSE PLANT
Newfren was established in Turin in late 50s when Alessandro Barbero, a great lover of the two-wheels, started the resoling of the brake shoes with a revolutionary new glue of his own invention.
The glue replaced the rivets for fixing the friction material on the casting of the brake shoes, and Mr. Barbero installed the first gluing station in Europe.
He patented the new anti-water friction material for brake shoes. Motorcycles in the 60 / 70s were equipped with cast iron brake discs and the first brake pads entered the market; therefore, he decided to introduce the production of the back-plates.
The first range of Newfren brake pads was launched on the market, with brake disc range which was first in cast Iron and later in steel.
In the early 2000s Newfren expanded its production facility by moving from the city of Turin to Ciriè industrial area and later decided to open a production plant in Tunisia for the assembling of the semi-finished products shipped from Torino.
Creativity, reliability, high quality Made in Italy and look to the future, are the characteristics that distinguish the Newfren brand.


GRUGLIASCO OFFICE – FLEET MANAGEMENT
Veicoli
Start up in Turin that developed a fleet management software planning and analyzing the maintenance, the management and the control of the vehicle fleet.
With this acquisition, in 2022, Endurance is transforming the components experience providing complete solutions to the Customers